Hi and welcome to the second Mulit-Cloud Newsletter, summarizing the most relevant multi-cloud news of the last couple of weeks. The newsletter will also be posted on the website (filipv.net) for future reference. You can subscribe to it via the subscribe button. (you will only get the newsletter via email, nothing else).
Multi-Cloud Musings
There are certainly a lot of opinions on multi-cloud as a concept (opinions on the Internet? you don't say!), I feel many of the discussions and debates originate from a failure to properly communicate (sometimes intentionally). When discussing multi-cloud it is useful to first agree upon your definition of it, because as an industry we also tend to be prone to rebrand or sometimes even misrepresent older products and services to try and keep them relevant in the current debate. (is cloud washing still a thing?). I prescribe to the definition of multi-cloud to simply mean; an organisation using multiple public clouds, whichever services they are consuming (i.e. IaaS, CaaS, PaaS, SaaS,...) from each. The application ultimately dictates where it runs most appropriately (including Private Cloud, Hybrid Cloud and Edge), for both technical and non-technical reasons. The discussion should really be about "why", what is an organisation trying to accomplish and how can they best accomplish those goals? Ideally you are able to harness what is unique about each public cloud and provide enough abstraction and governance for all of them combined to make them "enterprise appropriate". To some extend you could say it is like the Internet, now that we have it (i.e. multiple clouds), we can build on top of it. We also should be careful about getting distracted by a constant stream of new and shiny things, business outcomes matter a whole lot more to an organisation than "coke vs pepsi".
The market is moving quickly however and best practises and frameworks are emerging. This space is only going to become more interesting and relevant.
Biz Focus
Lauren Malhoit, formally of Juniper Networks, now at Men and Mice writes;
In the End it's About Simplifying Operations, no matter where you land on your journey to multicloud, abstraction is key to simplifying your operations.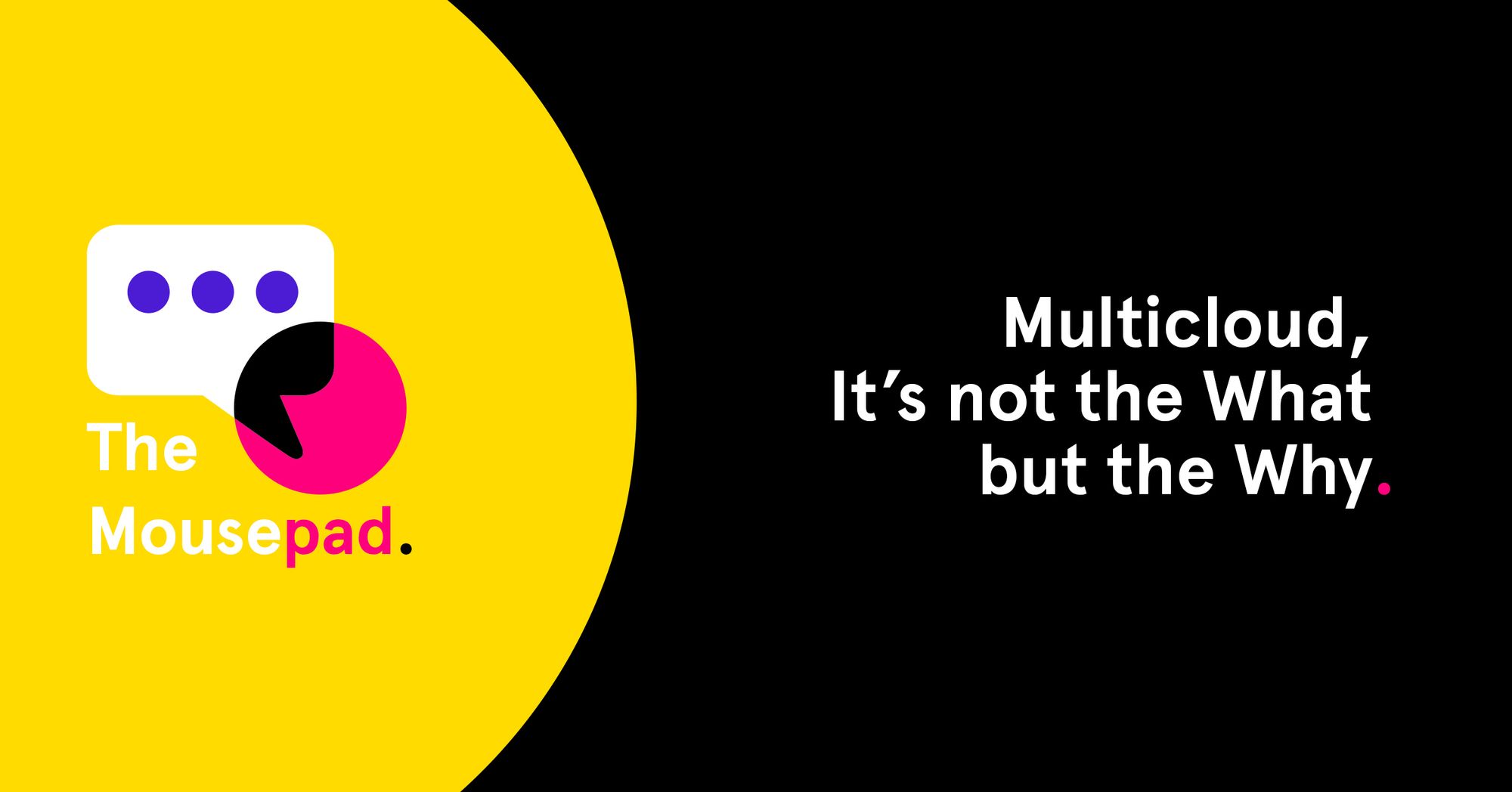 Joe Baguley, VMware's VP and Chief Technology Officer for EMEA, posted an excellent blog on The Rise of Sovereign Clouds.
It is clear that, as the data economy becomes a vital interest globally, sovereign states need a digital capability that prevents them from becoming dependent on foreign organizations and operators for processing their own data. At its core, cloud sovereignty is about the emerging data economy and protecting and unlocking the value of national, corporate and personal data.
Amid the COVID-19 crisis, the global market for Multi-Cloud Management estimated at US$1.9 Billion in the year 2020, is projected to reach a revised size of US$8.6 Billion by 2026, growing at a CAGR of 27.9% over the analysis period, writes Global Industry Analysts, Inc.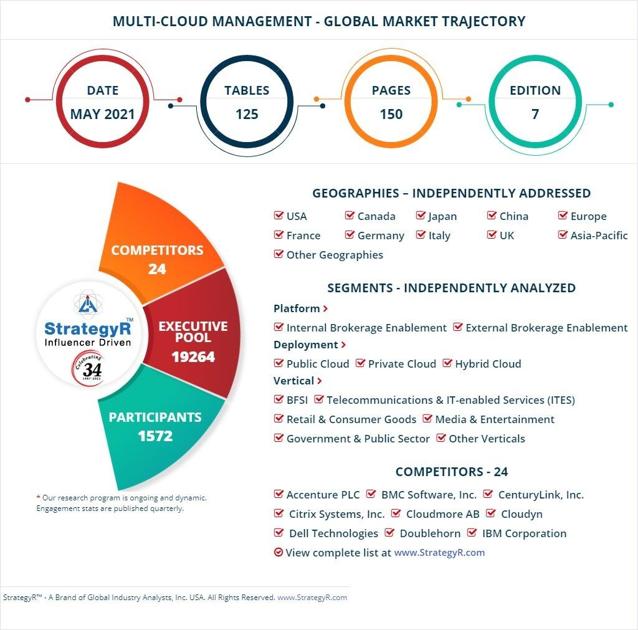 In this excellent podcast episode of Selling in the Cloud, guest Marjorie Abdelkrime, Head of Multi-Cloud at VMware, discusses problem-solving for customers, how VMware is leading through app and cloud modernization, SaaS-first, customer success-driven cloud, and enabling the anywhere workforce.
In the video below Betty Junod, Senior Director of Multi-Cloud Solutions at VMware talks to RedMonk about enabling cloud optionality for customers. Choice + guardrails for sustained customer innovation.
The pandemic has accelerated what was already happening in that there are now many more distributed applications, infrastructure and people, and because of the way things have been accelerated people are finding that this distributed multicloud world is pretty complex and we are looking to reduce that complexity. – Raghu Raghuram, VMware CEO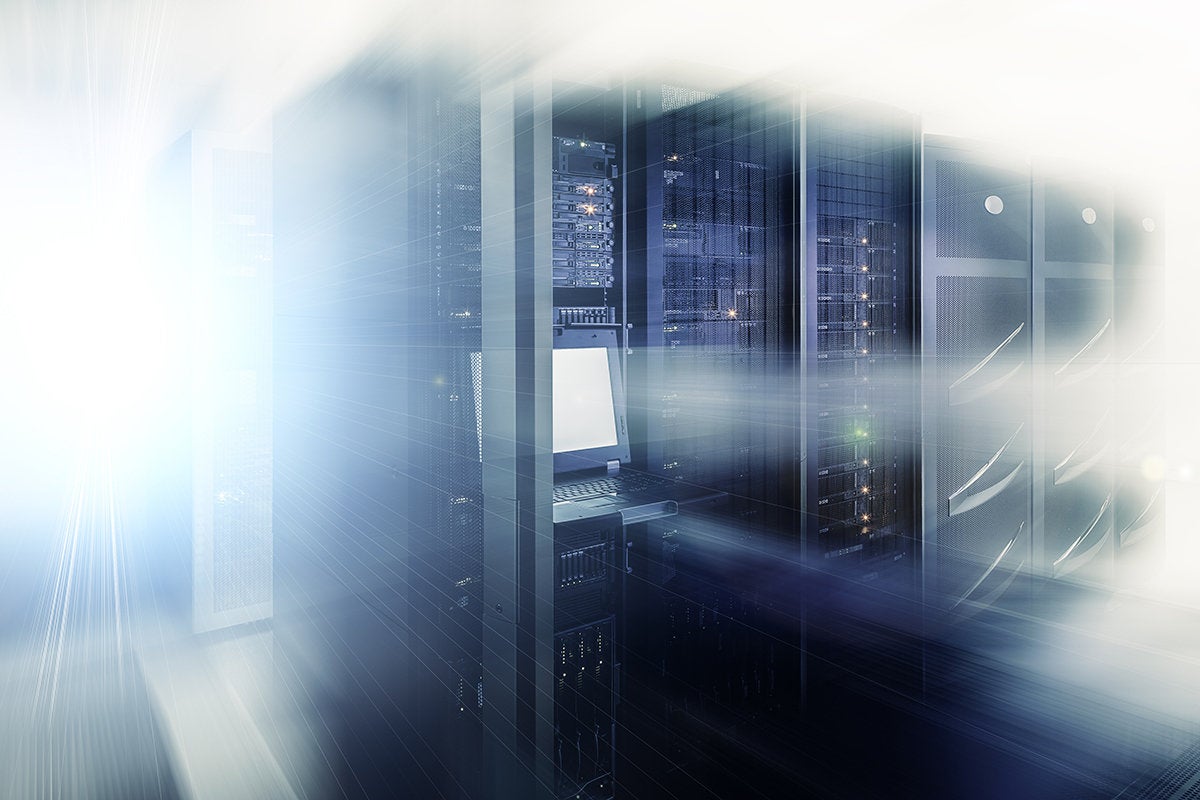 Tech Focus
In the video below Caio Oliveira, Principle Multi-Cloud Architect at VMware, explains VMware's multi-cloud vision, strategy, and architecture that enables you to operate seamlessly across the data center, the edge, and any cloud while delivering modern apps at the speed your business demands.
One of the biggest challenges in multi-cloud is managing cost, security and governance, at VMware we have our CloudHealth solution to alleviate those challenges, in the video below Sripriya Venkatesh Prasad, Staff Engineer at VMware demonstrates how CloudHealth utilizes Amazon Kinesis Data Streams and Amazon Neptune to manage, process and scale while ingesting millions of assets in their data pipeline on AWS.
Migration to VMware Cloud on AWS: Real-World Lessons Learned, this video covers how to avoid cloud migration paralysis by:
- Building the right team
- Capturing the relevant data
- Understanding how to map out application dependencies
- Knowing network architecture considerations
- Choosing the right migration method from planning to executing the migrations
HCX Mobility Optimized Networking (MON) is an optional feature to enable when using HCX Network Extensions (NE). MON provides optimal traffic routing under certain scenarios to prevent network tromboning between the on-premises and cloud-based resources on extended networks.
Throughout the migration cycle, MON optimizes application mobility for:
- Optimizing for virtual machine (VM) to VM L2 communication when using stretched networks
- Optimizing and avoiding asymmetric traffic flows between on-premises, Azure VMware Solution, and Azure
In the article below, you'll learn about the Azure VMware Solution-specific use cases for MON.
Upcoming events and replays
Disclaimer:
Even though I am a VMware employee, this is not an official VMware newsletter, and also the reason I did not name it "VMware Multi-Cloud Newsletter". Any opinions expressed are solely my own and do not express the views or opinions of my employer.